If you're not reading Rissa Maidstone's and John Zhaoying's blogs on
the World2Worlds site
, you're missing out on some of the very best digital-worlds analysis there is. John and Rissa have been looking at the SL economy from two different angles, and I'd like to offer a view from a third.
(
Disclaimers: I'm no expert in any of the fields I touch on, and am pretty much talking out my ass. I'm very early in the process of articulating some of these ideas, and tomorrow I may admit I've got it completely backwards. Also, this is a revised version of a post that went up briefly last night, until, thanks in large part to Vidal Tripsa, I found some big holes in my thinking and presentation that hopefully I've fixed a bit in this draft
).


Rissa's Challenge
John looks at the price discrepancy between digital-worlds labor and atomic-world labor, and
concludes that SL is a colonial economy
(
I came to the same conclusion a while ago
).
In response
, Rissa challenged us:
For those working in virtual worlds—you know you're talented and your work is worth X dollars an hour to you and the industry. Charge it. Stop giving it away. In John Jainschigg's blog at http://www.zzomg.com/ he states

"If this analogy is meaningful -- what changes the picture?"

In my opinion, three things: 1) the IRS (or other government agency); 2) Corporate responsibility -- awareness of employment and contracting law, and 3) the individuals that realize their value and charge for their work.
The Case For a Fair Atomic Wage
...
Rissa wants to earn an atomic-world living by being paid an atomic-world wage for her work in digital worlds. From her perspective, she's putting in the same time and providing the same services she would for an atomic client at an atomic wage, so why should she be paid 10% of that wage just because she provides those services in a different medium?
Likewise, Vidal is a digital artist, designer and architect: digital worlds are her creative medium. She doesn't have the alternative Rissa does, of being able to provide equivalent services in some atomic medium. For her, the choices are between making a living with her talents in the digital world, or employment outside her field. Her expenses are atomic-priced, so her income needs to be as well.
Both of them make an important case for being paid a fair atomic wage for their digital work. Part of the problem here is the truth of the old saw "A second life doesn't come with a second 24 hours." For people working in digital worlds, there are two options. Either their atomic work (or their Other Personality's atomic work) subsidizes their digital time, which is essentially hobby time, or they need to make an atomic wage for digital work. Rissa and Vids are in the latter camp, I'm in the first.
I'm privileged: my OP makes a living wage doing work they like, and OP doesn't need to monetize my time. There's no way around that fact, and that privilege enables me to take a political/economic stand opposite Rissa's and Vids's. I'm arguing from total limousine liberalism, and I know it. OTOH, my position has a price, just as theirs does. For much of the spring the OP/me collective was working 90 hours a week: we both hit busy periods at the same time, and it was hell on toast. That's why I was gone for most of late May and June - I was burnt, and I was thinking
very hard
about Rissa's challenge, as a way to halve my total workload.
But, after a lot of soul-searching, and some catching up on sleep and old sci-fi TV shows, I decided not to do that.
... And Why I'm On The Other Side
Rissa and I do somewhat similar work, running professional-quality events. She's about the best there is at what she does; I'm pretty good. Rissa - who I count as a dear friend and mentor - would see me charge the atomic going rate for the conference services I provide, especially when I partner with atomic-world groups like NASA. I've thought long and hard about it, and I'm not going to.
But, isn't that crazy? Why leave money on the table?
Because billing out at atomic-world prices does exactly what Rissa has recognized it does. If I do charge $L26,000 an hour for conference services, what happens? I could repatriate the cash to the atomic-world Other Personality, with SL as merely an intermediate step in the transaction between, say, NASA and....
How many of you just made that leap with me?
Right. If I'm charging an atomic world client atomic world prices, they're going to be dealing with the atomic world person: with their tax ID number for tax reporting purposes, with business licenses, with identity disclosure, signed contracts, registration as a government contractor. At that point,
they're not doing business either with me or with SL
: it's strictly an atomic world matter, and the digital location of the work doesn't matter much.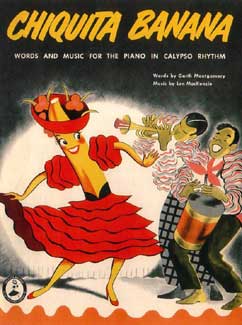 It's a classic colonial transaction: Chiquita sells $1 million of banana futures on the Chicago commodities exchange to American investors, and from both parties' point of view, the third-world origin of the product is irrelevant: all market-priced goods are fungible for cash.
But for
me
, there's a lot of relevance. If I went Rissa's route (and I gave this a
lot
of thought through the spring), I realized I'd be violating the integrity of both myself and OP. Charging atomic rates and complying with atomic business customs would do two things. It would force me out of autonomous existence: I'd become a business name, a d/b/a, for OP. That works for some people, including Rissa, and I respect their choices. It wouldn't work for me, at least not now and not in that way.
It would also force OP to be in
my
business, and they have plenty of work of their own, and have made a choice and commitment to be in another line of work than event planning and marketing. I'd be undoing and disrespecting the career choice
they
made.
There's another reason too. I'm going to argue, as I have since I was born, that the personal
is
political, that "identity politics" underlies an enormous amount of what we do in digital worlds. So, my digital identity, I think, means that I have to take a political position contrary to the elements John recognized as belonging to the colonial economy.
Now, this is not only very controversial, I don't even know that I'm right, and it's a position opposite to the principled and reasonable positions of two people I'm very fond of, Rissa and my dear Vidal Tripsa.


The Problem of Digital Colonialism
In the previous section, I looked at the consequences for my repatriating my atomic-world salary into the atomic world. But say I kept those earnings in SL: say I've got an income of a couple million Lindens a day. What's going to happen?
Right: the prices of wings, sex toys and latex body suits in SL are going to go from $L500 to $L500,000 overnight. And if you're not in a business with atomic-world customers? You're not going to be able to afford anything, because I'll have driven up all the prices, across the board. The local economy will collapse, local producers will be driven out, and the only people left will be the successful colonialists, not the indigenous producers.
Say you're an oil worker. You just made $100/hour consulting on a drilling project in Alaska. It's expensive up there, and you didn't turn a heck of a lot of profit. Now you got offered a job in, say, Nigeria. The local cost of living is akin to SL's, and even being put up in non-local, first-world standard accommodations, your expenses there are going to be vastly lower. Should you be paid an amount equivalent to a local skilled worker, maybe 10% of your going rate? Of course not, you'd say - it sucks that the local economy is so deflated, but that's not *your* problem - nobody's going to reduce your mortgage 90% while you're gone, after all.
That's the argument for a global economy at first-world prices, and one made by both colonial administrators and workers like our oil consultant, and by a lot of people much farther left on the political/economic spectrum, the people who argue for fair trade coffee, for unionization, against sweatshops and child labor.
It's a completely valid perspective, and it's the one Rissa's coming from when she argues that my $L-pricing or donating my services undercuts her ability to charge a living wage.
There's another one, though.
Let's look at things from the worker in the third-world economy. What does she see? A global elite being paid an order of magnitude more for equivalent work, an elite who drive up the price of everything from pedicab rides to basic foodstuffs. If I'm being paid $10/day as a local professional, and my economy draws a group of people being paid $1000/day, what happens? I'm driven from a comfortable middle-class existence by local standards into poverty: that $10 won't cover groceries when the farmers choose to sell to 5-star restaurants at 100 times their previous prices.
That's what colonialism *does:* it compresses the local economic spectrum into universal poverty and turns internal economic exchange into export, further impoverishing the locals, since the colonial elite either consumes or repatriates what it purchases, rather than keeping those purchases in internal circulation.
OK, now let's look at the SL economy. The economy came into being as a third-world economy. Startup capital costs were negligible, like they are in the subsistence farming that forms the backbone of third-world economies. Wealth was created by exploiting local resources - the tools of the digital environment - and magnified through internal trade. The clothing designers sold their wares to the house designers, who made their money selling to the makers of sex toys - all internal to the SL world.
The first attempts at digital colonialism in SL were a huge failure: nobody wanted to buy the colonial products. They weren't suited to the market, so people kept buying the local batik while the English woolens rotted in warehouses.
But now we're seeing a second age of colonialism, one which has done its market research, learned its lessons, and is poised to - as John so accurately observes - harvest SL resources for sale in the colonial metropolis. And suddenly a noticeable chunk of our produce won't be going for local consumption at local prices, but could be sold for a hundred times the price for export.
Vids and Rissa
deserve
to make a living wage for their work. I'm not arguing against that. What I am saying is that their best strategy - maximizing their income and minimizing the amount of time they have to work to survive - has "negative externalities" for the digital economy. The sum of good individual choices can generate a bad collective outcome. I'm in a position to try to counterbalance some of that, to make choices favoring the good of the SL developing-nation economy, I think.
Everybody has an optimal time/money tradeoff point, and for the me/OP complex, ours happens to be low money/high time. That enables my politics, and there's no escaping that fact. I can minimize my income and maximize my time (because my and OP's economic needs are few, and because I know we're going to end up working 90 hours a week whether we get paid or not, and I'm ok with that). That means I can put my thumb on the other side of the scale, and work against digital colonialism and for the kinds of economic development strategies that have transformed banana republics into prosperous producers in the atomic world.


Digital Colonialism and Digital Nationalism
The problem with local producers demanding global wages is that it forces
all
producers into the global economy and into global pricing. One consequence with that sort of globalization is that it establishes very high barriers to entry into successful business. To get started, it's not enough to be better than the amateur next door, you've got to be better than the global leaders backed with global capital. That means that local producers who either can't or won't deliver global-quality goods to global clients at global prices, or who don't have access to large amounts of startup capital, are forced out of production and into wage employment at best, and into poverty (or out of the economy entirely) at worst.
John's got the right of it: SL is a third-world economy. There are two strategies for development. One is to globalize, starting with selling what you've got - in the atomic world, raw materials and natural resources. In the digital, time and talent. Now, it's possible to sell off your capital and actually develop through smart investment in advanced infrastructure (competitive industry and education in the atomic world, skills and software in the digital). But, it's much more likely that you'll stay a banana republic or an OPEC country, strip-mining your assets for the global economy, living large for a few years and ending up with nothing.
The other strategy is to insulate your country from the global economy for a while while you invest in renewable capital (again, competitive industry and education in the atomic, and the encouragement of new creatives and entrepreneurs in the digital). The 18th Century British followed this example, using tariffs and taxes to protect local industry for a few generations, then switching to a free trade policy once they were competitive. The Asian Tigers have done similar things in recent decades.
For developing economies in the atomic, that's called protectionism. In the digital, we call it the magic circle.
I think the value of digital worlds lies in what can be created within the magic circle: something different from the globalized median culture, an alternative to globalized art, globalized politics, globalized economic relations. We'll only realize that value if we defend the magic circle, enforce economic protectionism, maintain low barriers to entry into creative and economic production, and see what happens.
That's digital nationalism.


Back to Limousine Liberalism, and Over to the Experts
I think that digital personhood and digital nationalism are necessarily intertwined, that my two reasons for declining an atomic wage are just aspects of the same one. I privilege the digital space: I live
here
, in the banana republic of SL, and that's where my identity and loyalties are situated. Now, I only get to do that because I get a huge colonial remittance of time and money from OP. A fundamental criticism of my position is that my digital politics rest on a foundation of atomic benefit.
This is the point where my insight and understanding end. There may be a development path from banana republic to post-industrial titan for the digital economy that doesn't have to be built on atomic world prosperity or by demented workaholics. The way from here will have to be marked out by people who actually know something about political economy. I've done what I can in sketching out the bounds of the problem, and I'm going back to running sci-fi author events now!